---
You can access your designs directly through your confirmation email or through your account Library.
Step 1: Log in to your account
Step 2) Go to your Library area.

Step 3) Select the design you would like to download.
All of the designs shown in your library are yours to download even if there is a price on them.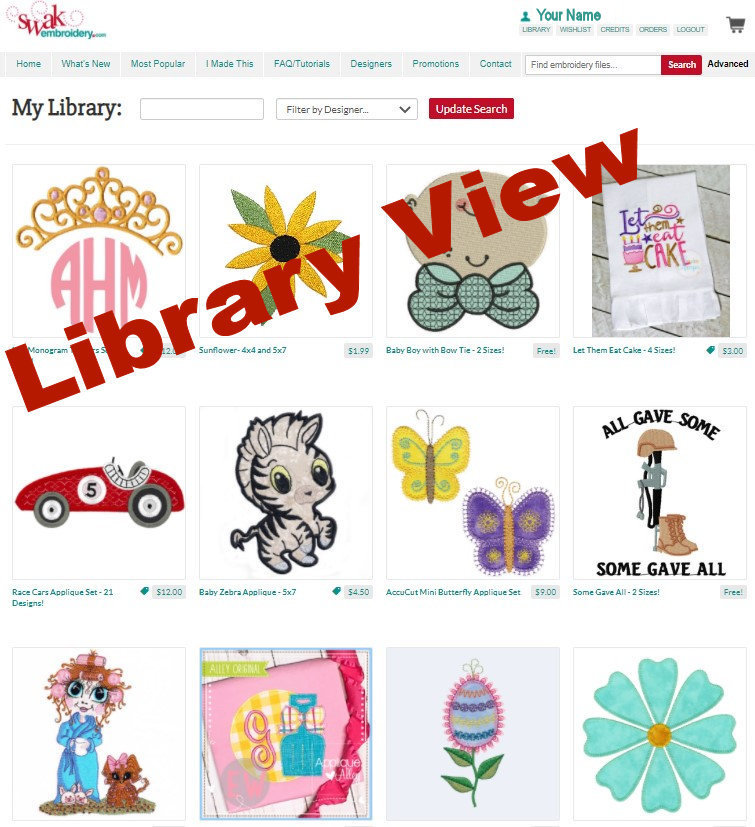 Step 4) Use the download button to download your zipped files. Some designs/sets may give you a choice of format.

Please Note: Designs are available in your Library as a courtesy. There is no guarantee that there won't be a technological or other issue that may prevent access to them. Please download and back up your designs in timely manner to prevent loss of your designs.
If you have any questions please contact us at support@swakembroidery.com